Can you believe just two years ago, we all spent most of our time at home? Quarantine helped us evaluate our quality of life at home as we worked, went to school, exercised, and even had movie nights in the comfort of our personal spaces . Whether it be more space in the kitchen, a better area for work or school, or more comfortable furniture, we now want to make our homes better suited for our lifestyles.
Chicago luxury homes
are leading
in
these trends
which captures the spirit of enjoying your home to its fullest and our new way of living post-pandemic.
Traditional details and natural elements
Now more than ever, we crave comfort in our Bucktown homes, which means incorporating natural elements- like wood- or neutral color palettes with brown, blue, or green hues that create a calm mood. Unifying these colors in our main living spaces and kitchens instantly makes the space cozier. Marble and natural stones are also experiencing a popularity surge throughout the
luxury Chicago
market. This material can be found on kitchen countertops or backsplash or even as an accent on shower walls.
The effects of the pandemic made some people crave a sense of nostalgia. Bringing back traditional furniture and incorporating antique pieces into your home are top trends this year.
According to
Good Housekeeping
,
enhancing your home with nostalgic touches creates a timeless space and is a good way to honor your roots. Additionally, repurposing furniture or using family heirlooms is a good option to reduce your carbon footprint.
Gold Coast real estate
honors historic charm and we love the antique touches often incorporated into the home's personality.
Incorporating and enhancing outdoor space
Being stuck in the house can make you feel like you're cut off from nature and the great outdoors. As a result, a booming trend this year is bringing the outdoors inside.
Biophilic design
, which means creating calming environments with ventilation, such as incorporating plants and natural lighting, is currently in demand. Inviting more sunlight into your living space is one easy option for bringing in the outdoors. In Chicago luxury homes, you'll find large windows and glass doors that allow sunlight to pass through your home.
My Domaine
is seeing traditionally dark game rooms and media rooms converted into well-lit rooms.
Outdoor spaces are also getting an upgrade, with family living spaces or entertaining areas being expanded beyond traditional indoor models. Some upgrades include outdoor fireplaces, built-in pizza ovens or grills, and, of course, stylish outdoor furniture. In some Streeterville, the Loop and Gold Coast real estate condos, you'll find balconies with breathtaking views a
nd small spaces to zen out. The goal is to feel like you're away from home without ever leaving the house!
In-home offices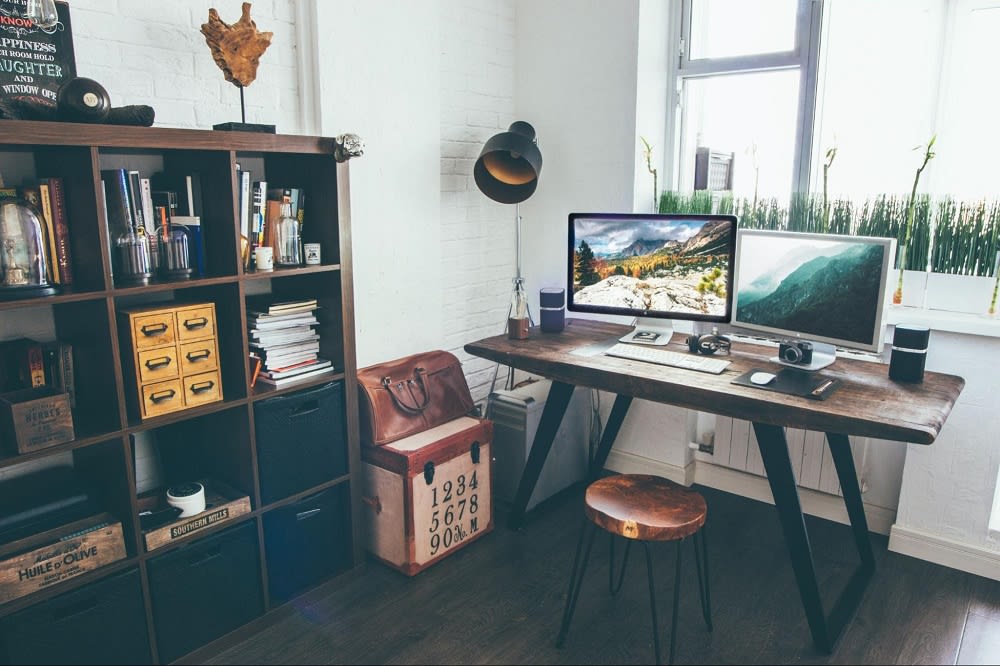 At the height of the pandemic, most working professionals began working from home and meeting virtually with clients. The popularity of technological tools such as Zoom, Microsoft Teams, and Google Meet has made these virtual, sometimes cross-countries meetings that much easier to conduct. The issue becomes, where does your personal space end and your work space begin? It's no surprise, then,
that
in-home offices were a major focus of home design in 2021
, and their popularity continues to grow as the flexibility of hybrid work allows professionals to work more productively however and wherever they want—including the comfort and convenience of home.
A dedicated in-home office is necessary in order to maintain a healthy work-life balance, and many luxury Chicago homes have incorporated this need beautifully into their designs. Look for spaces that can be easily converted into a workspace that still provides ample room to move around.
We particularly recommend a
daptable desks that are large enough to accommodate everything you need as well as good, ergonomic chairs will do wonders for your back during those long meetings. If you feel so inclined,
try customizing your space with an accent wall, wood features, or artwork. This will not only brighten your space, but it's also the perfect backdrop for virtual meetings. A home office that reflects your personality is one you won't mind working from!
Sustainability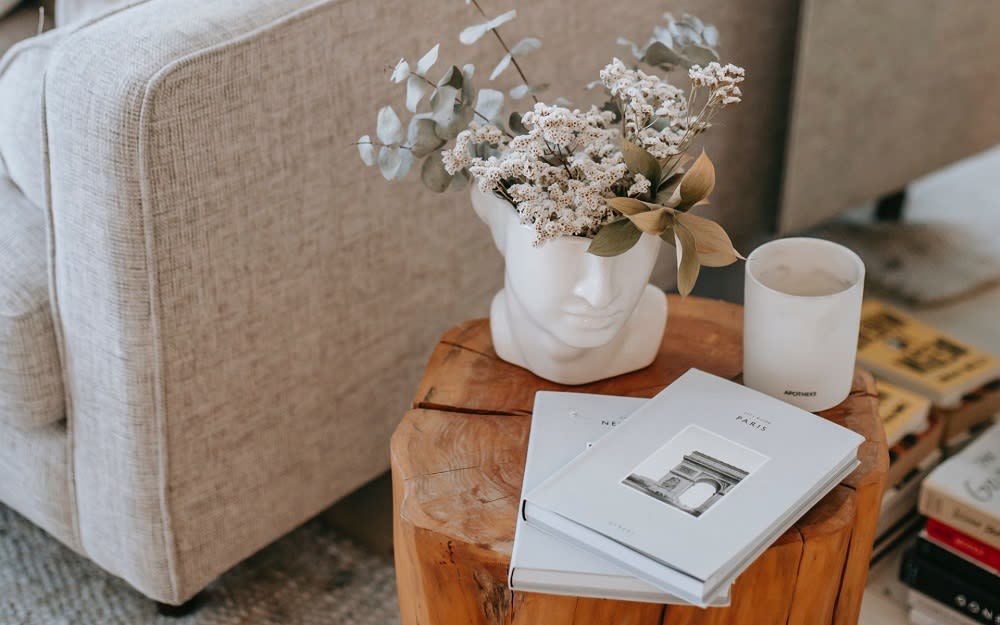 Living a greener lifestyle and doing what we can to improve the environment is becoming more important to everyone. Eco-friendly homes and furniture have become dominant in the market and consumers are looking for ways to reduce their home's carbon footprint. Recycling, composting, and upcycling furniture are just a few ways you can help our ecosystem. Choosing to buy local artwork is another great way to be sustainable and support your community. We would love to see more new construction Chicago luxury homes being built with eco-friendly features. Bonus: solar paneled homes are given a 26% federal tax credit!
Mindful and wellness spaces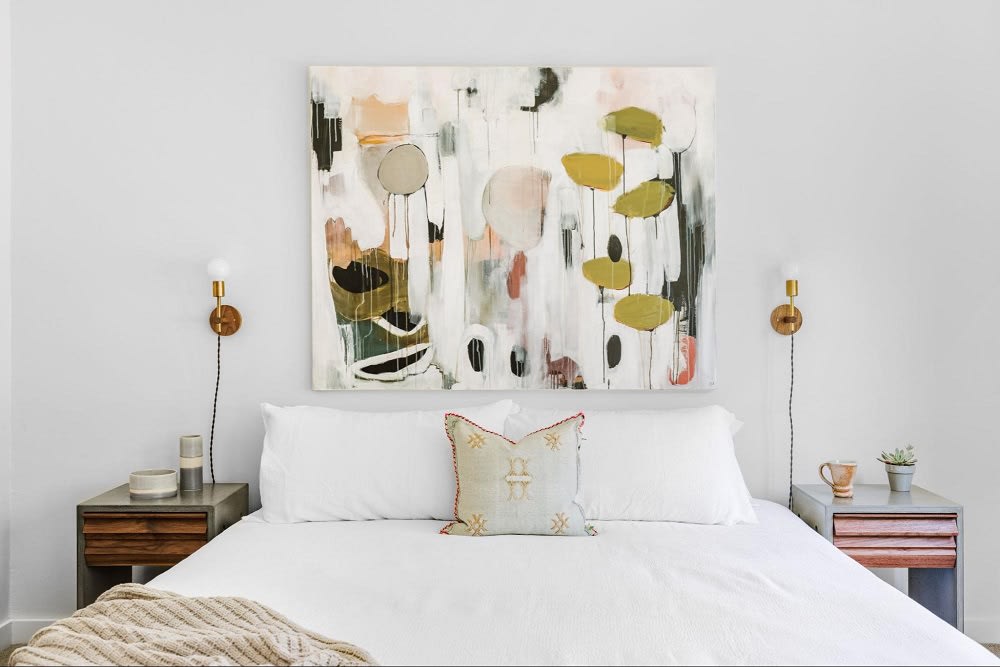 Naturally, the pandemic has given us a need for quiet places and awareness of our spaces. According to
HGTV
, we, as a society, understand how our stable environments positively affect our health. It's essential to cultivate a feeling of relaxation in your home and buyers are beginning to look for additional spaces where they can unwind. In
Chicago luxury homes,
we often see in-home spas complete with steam showers and saunas. While this is amazing, it's not affordable for most. In lieu of a spa, try personalizing a small space with books, art, sentimental family photos or anything else that makes you feel at home. Having these curated spaces to meet your needs will do wonders to improve your mental and overall well-being.
Decorating trends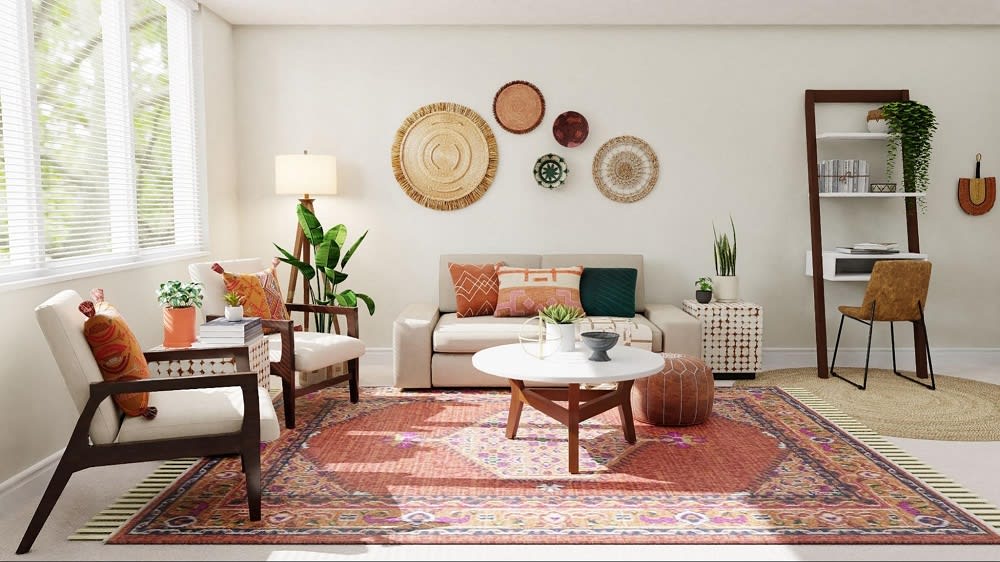 2022 has offered some
fun decorating trends
that will make your home stand out from the rest. For instance, 60's and 70's decor is hot for those who like to incorporate a little nostalgia into interior design. Mustard colors, fringe, and peg leg chairs are all back in style. Another trend is pops of color and patterns throughout the home, whether on the wallpaper, window treatments, or upholstery. A final piece of popular decor is 3D art, which gives more complexity to your usual wall art. Whether your home is a
Gold Coast real estate
historic gem or a funky loft in Bucktown, we invite you to design for yourself- timeless design with pops of trends is best for resale!
Finding your next pandemic-ready home
Most importantly, you'll have to find and secure your Gold Coast real estate or luxury Chicago house before you can pick your favorite trend or set up your meditation space.
Gillman Group Chicago
is ready to help you search for your next home with features that fit your needs and wants. Our team's mission is to "live your best life," which starts with being happy in your home. Our clients' needs always come first, with attentiveness and care throughout the selling and buying processes. Don't hesitate to reach out when you're ready to find your dream home!