Welcome to Bucktown


A neighborhood that blends the best of two worlds, family-friendly fun with a palate-pleasing dining scene. Whether it's walking along the 606 trail or shopping at chic antique stores and art galleries, you will never tire of the bustling energy and easy way of life.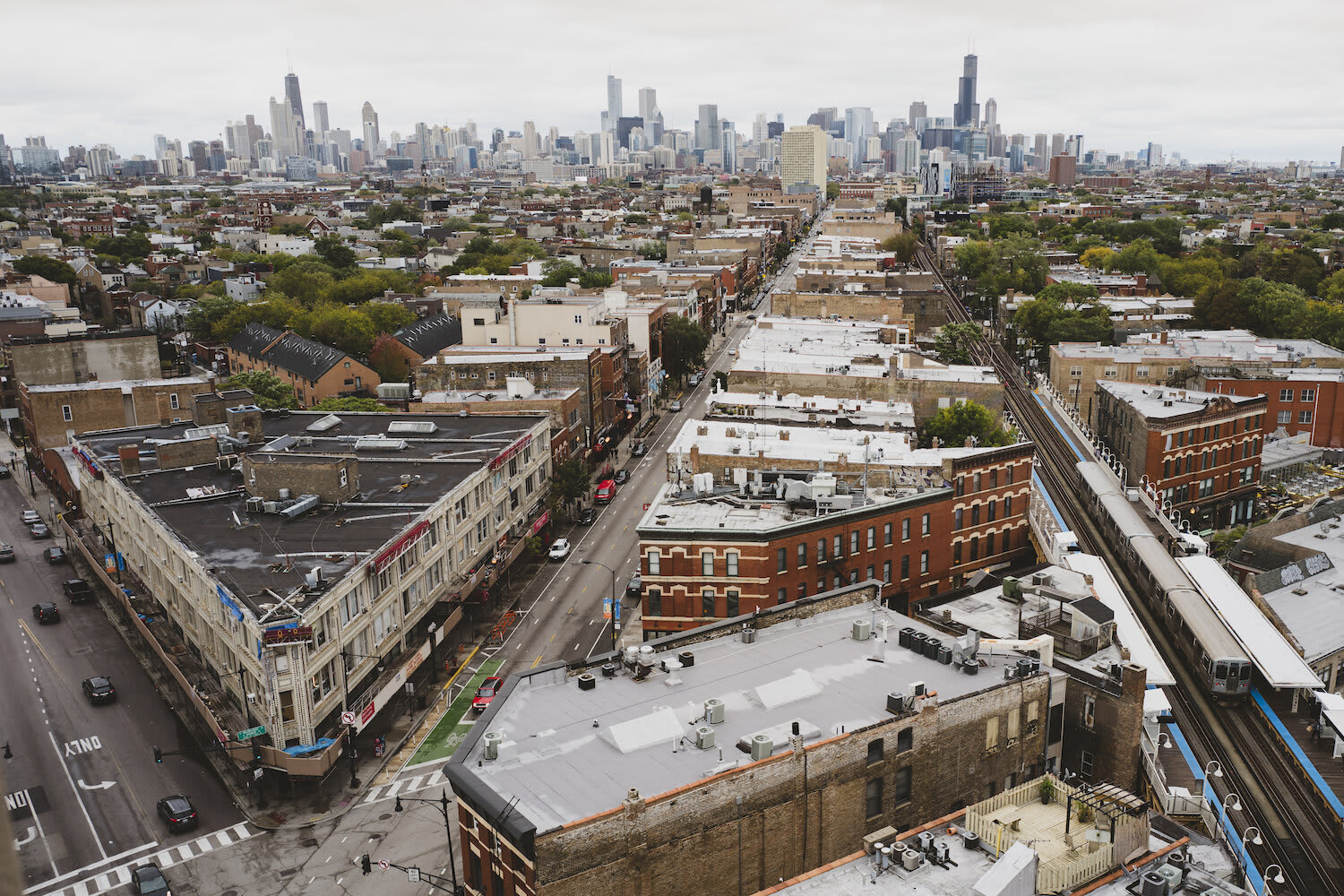 Overview


The Neighbors: A jack-of-all-trades neighborhood with trendy hipsters, working artists, business professionals, and families.


What to Expect: An illustrious shopping and food landscape.


The Lifestyle: A flurry of game day and trendsetting dining and entertainment experiences.


Unexpected Appeal: Plenty to see in a charming landmark community.


The Market: Spacious apartments, lofts, and condos with modern amenities.


You'll Fall in Love With: The bohemian energy and a bike-able elevated park.


Our Favorites


1. Credo Beauty: From the same owner's as Sephora, Credo focuses on clean natural beauty and skincare.


2. Ipsento Western: Ipsento is all about the experience of a coffee that builds a collective community. Marissa stops in to grab a cardamon rose latte with oat milk.


3. Oak + Fort: A fashion brand for women and men who seek everyday essentials reimagined with a modern minimalist approach.


4. Oromo Cafe Bucktown: Artisanal lattes with exotic flavors, health-conscious baked goods, and cafe fare in a hip space.


5. Gigi's Chicago: American comfort food, with a Latin flare. The open kitchen gives you a real mom's home-cooked meal making you feel right at home.


6. Mindy's Hot Chocolate: Hip family-friendly American eatery known for its seasonal fare, rich desserts, and hot chocolate.


7. Mable's Table: Inventive takes on classic American cooking are offered with a full bar in a brick-lined cottage.


8. Pavilion Antiques: Pavilion is the collective vision of Deborah Colman and Neil Kraus, both graduates of the master of fine arts program at the Art Institute of Chicago. They source furniture and design work in France and Italy, to sell items unique to Chicago.


9. The 606: Sharon loves to look at the architecture from different perspectives and this converted train line trail is a great way to start her day. She especially loves the NY High Line and the 606 was a great way to take a piece of NY to her home in Chicago.

10. P.45: Trendy retailer with a hip vibe offering women's brand-name apparel, accessories, shoes, and jewelry.