Welcome to River North


Once an old manufacturing and warehouse area, River North is now Chicago's most fashionable and trendsetting neighborhood. Historic architecture is beautifully melded with modern design and amenities, and it's only steps away from the city's premier shopping along Michigan Avenue.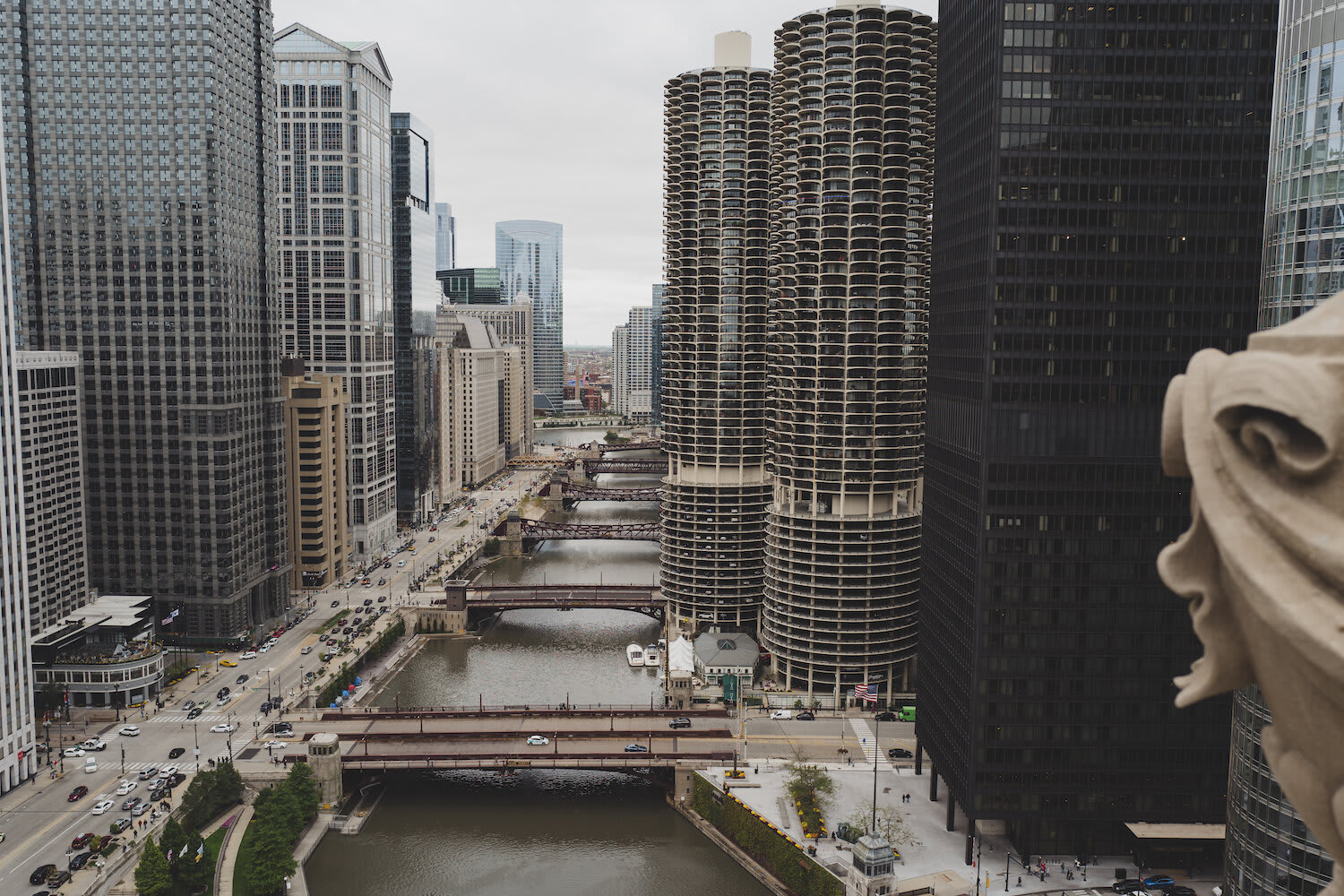 Overview


The Neighbors: Educated young professionals and empty-nesters who live and work in the neighborhood.


What to Expect: A vibrant area was dense with shops, art galleries, office spaces, restaurants, nightclubs, and people.


The Lifestyle: Infinite entertainment options within walking distance.


Unexpected Appeal: A bonafide playground for grown-ups to explore at their leisure.


The Market: Luxury high-rises along the river and Victorian-era homes on tree-lined streets.


You'll Fall in Love With: Dramatic skyline views, varied architecture, and shops galore.

Our Favorites


1.
Real Good Stuff
: Everything about this place is what Marissa preaches. Organic, locally sourced, good for you, and good in taste. A must-try is their Noyo Froyo.
2.
True Food Kitchen
: At True Food, they believe "Better Food Means Better Living." Every single item on their menu has been specifically thought out from the ingredients they use to where they source them. Her favorite? The Squash Pie.
3.
Chicago Raw
: Chicago Raw brings health-conscious food to the neighborhood. They have the highest quality of fully uncooked, 100% plant-based products. While it isn't a sit-down place, she loves being able to grab something healthy on the go.
4.
Andrew Bae Gallery
: The Andrew Bae Gallery is a contemporary art studio highlighting works by Asian artists with ties to Korea and Japan. After being a longtime admirer of the gallery, Marissa just purchased her first piece from artist
Tetsuya Noda
.
5.
Sushi San
: Sushi San is a Japanese Lettuce Entertain You chain which uniquely sources its fish daily from Japan's Toyosu Fish Market. Marissa's favorite meal there is the coal-roasted lobster appetizer.
6.
Erie Cafe
: This steakhouse offers prime meats amid cedar and brick decor. Rich, her husband loves the outdoor riverside seating because they welcome dogs and cigars.
7.
East Bank Club
: The East Bank Club is Sharon's favorite health club in the city. It covers two full city blocks and offers state-of-the-art exercise facilities and equipment including a rooftop pool and delicious dining options.
8.
Coco Pazzo
: Coco Pazzo is a traditional Italian restaurant with a menu inspired by the seasonal cuisine of Tuscany. Sharon and Rich have been enjoying their food for celebrations for the last 20 years.
9.
Ēma
: Ema is a Mediterranean restaurant showcasing hints of a California. At the core of the menu are spreads, dips, mezze, and Mediterranean small plates.
10.
Bavette's
: Bavette's, Sharon's favorite restaurant, is a stylish departure from a traditional steakhouse. The gilded space features red leather banquettes, glowing chandeliers, and lively jazz.