Now, that business has started picking up again we've been showing clients listings, managing open houses, and shopping local to boost our economy. To do so safely, we have been taking safety precautions, including wearing a face mask anytime we aren't in our home. Since a mask is now a necessary accessory, and the first thing someone will now notice, why not buy one that shows your personality? Each of these allows you to put your best foot forward, safely of course.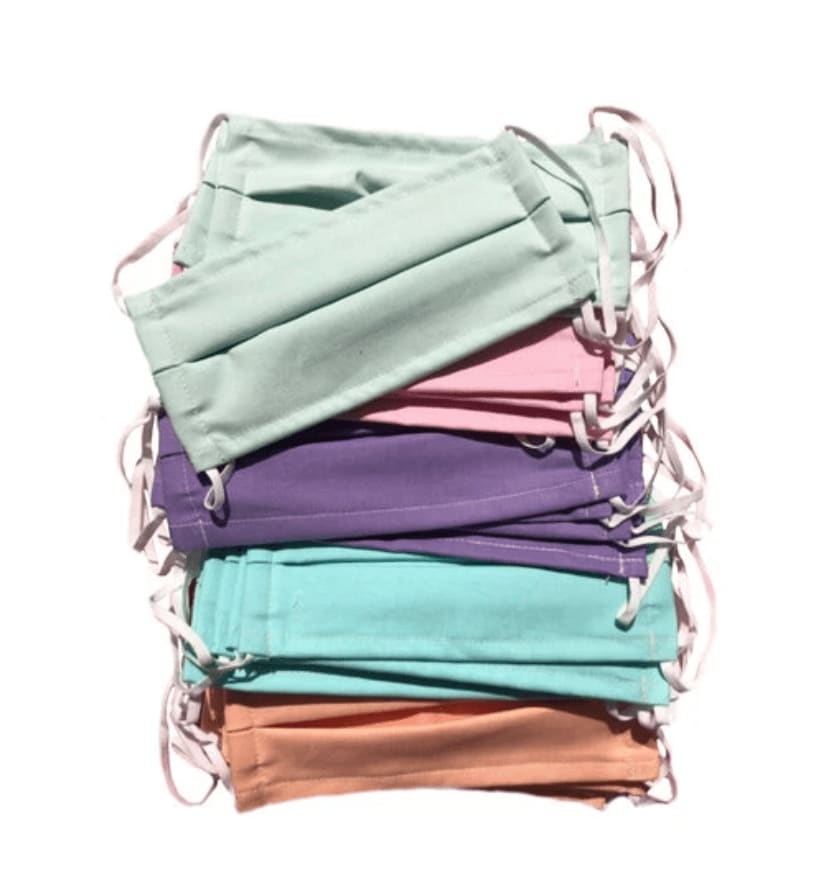 We are huge fans of
Humboldt House
, a bohemian West Town shop that has everything from dreamy rugs to unique jewelry.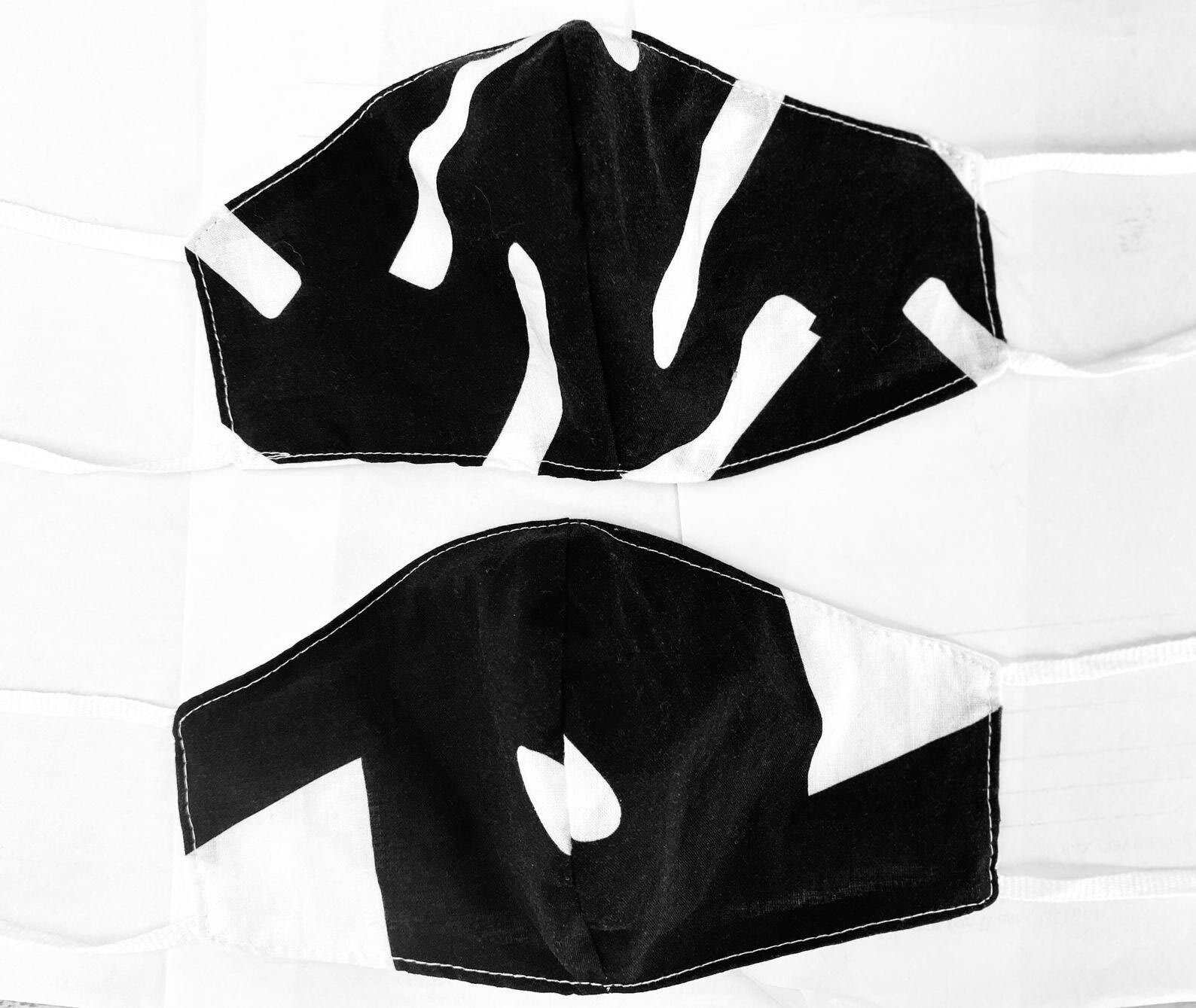 This simple yet abstract print is perfect to elevate any outfit. It is made of 100% quilters cotton, which offer higher breathability and tighter weave.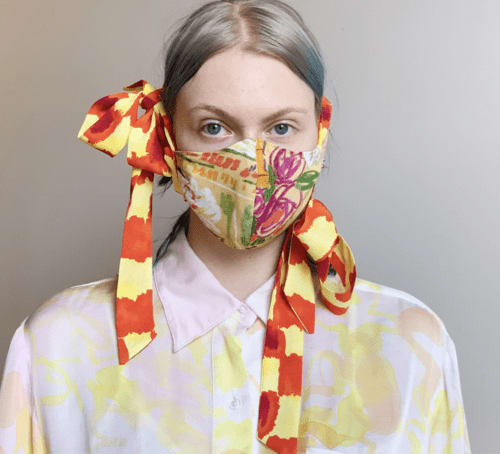 This one-of-a-kind fashion mask is made from unused materials from previous collections. Time to (safely) make a statement.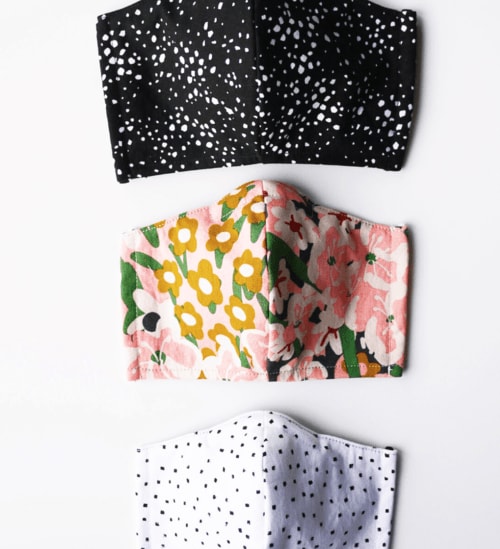 This Chicago owned business has masks in four sizes making sure everyone in your home is covered. This one stop shop has adorable prints you can mix or match.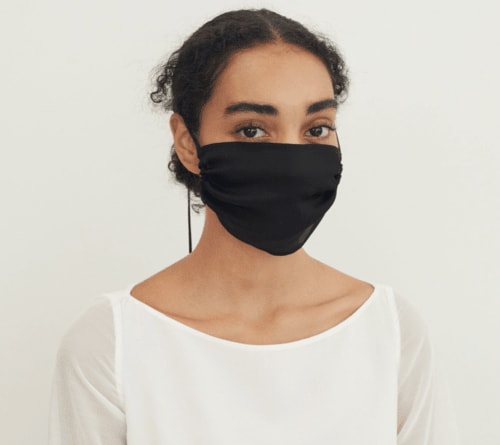 Marissa's pick! This elevated black mask will be your go-to, from day to night. Made in New York city so you know its chic.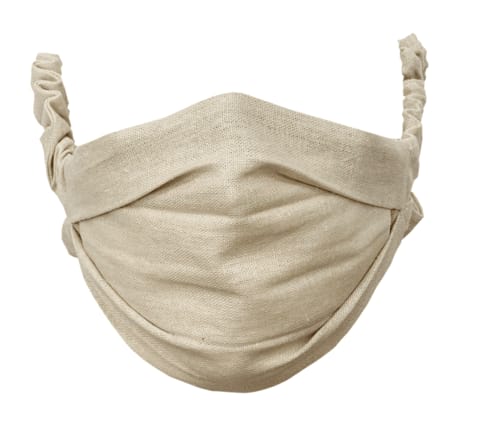 Beige, linen, and made in Los Angelos. The scrunchie ear straps not only allow for comfort but effortless style. Plus it is made sustainably from deadstock materials.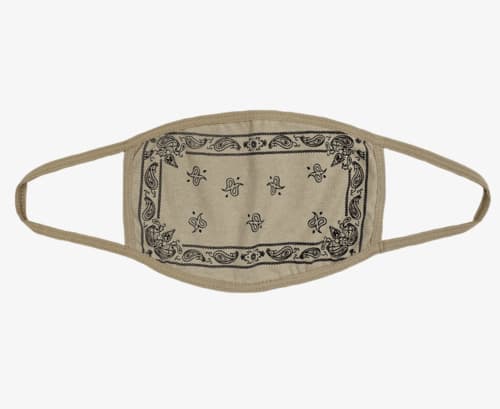 Bandana prints never really went out of style. We like this simple colored one because it will match endless amount of outfits.
We hope you and your family are staying safe. We are glad there are so many options to dress safe, sustainably, and comfortably. If you have a mask you love feel free to share it with us!