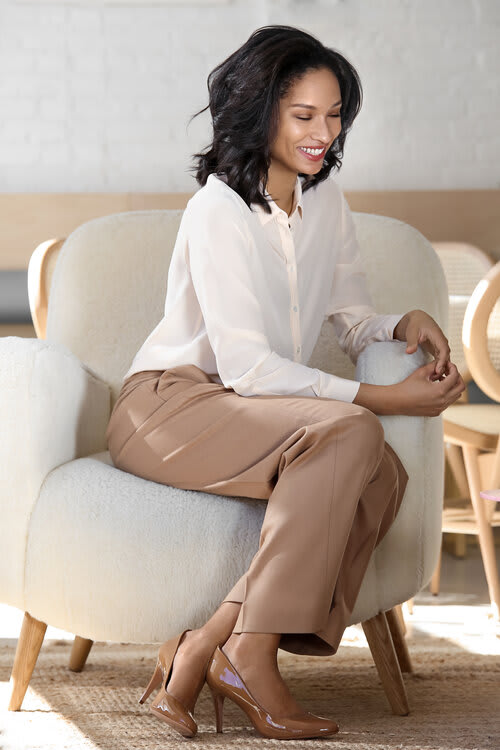 This week we sat down with Rebecca Allen, a bada** businesswoman, and personal friend, who is changing the nude pump forever.
Rebecca Allen started
Rebecca Allen Shoes
back in the Spring of 2018. Her company isn't a typical "nude" shoe company. She provides "sophisticated solutions for real women" meaning EVERY client is represented when you think of the color nude. With more attention brought to the forefront about systemic racism in the United States, we wanted to hear Rebecca's perspective of being a Black businesswoman in America. Our favorite advice- "our dollar is our vote." From shoes to business advice, Rebecca answered all the questions we had.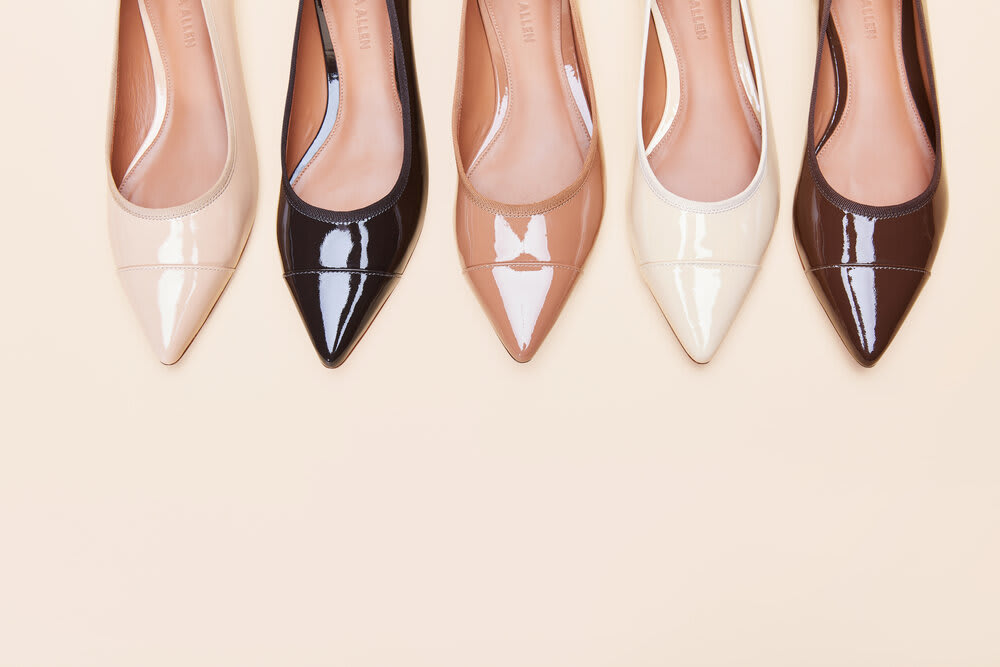 Q: How did you come up with the idea to start an all-inclusive shoe?
After working in finance for many years all the white women in my office wore this quintessential nude pump- it lived under their desk. It took the headache out of pairing a shoe because it just went with your leg. I was always looking for an equivalent because when I put on a white person's nude it looked silly on me. It was just a gaping hole in my closet. Also, when I started there weren't any other players in the game. Now, there are more companies at different price points so women are better served.
Q: If shoes were a gaping hole in your closet, is there anything else that is still not representative for people of color?
People are always asking me, "oh when are you going to do the nude handbag?" But this wasn't something I myself felt was missing. There are holes in the lingerie and hosiery industries but now some brands are addressing it like
Nubian Skin
,
Nude Barre
, and
Naja
.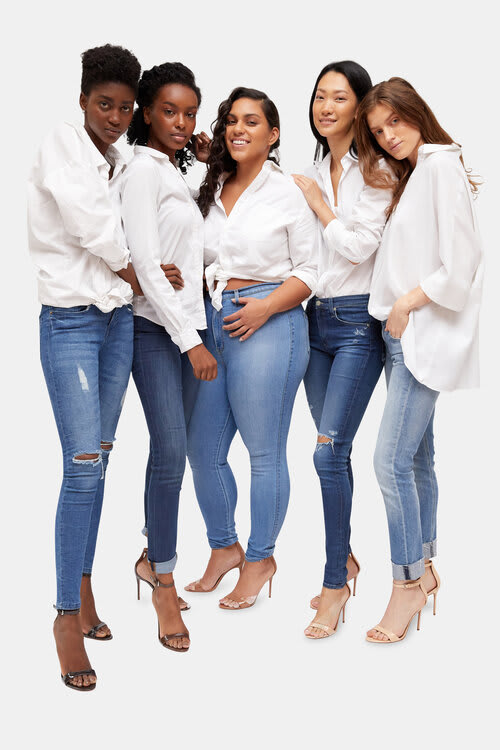 "There is a reluctance to recognize the wallet power of Black consumers although you can look at the numbers."
-Rebecca Allen
Q: Have you experienced micro-aggressions or blatant racism in the workplace since starting Rebecca Allen Shoes?
My biggest struggle was finding investors. Most are white and male and they had no framework or reference to make sense of this inclusive opportunity. There hasn't been blatant racism, it's just they don't know Black people to ask or even have Black friends. People in the decision-maker roles are often not Black and mostly not even women making decisions on products for women.
There is a reluctance to recognize the wallet power of Black consumers although you can look at the numbers
. We have to walk people down the road and size the market. We have to show other examples of where this works like "look at
Fenty
beauty and their success."
Q: What advice would you tell her younger self?
You can rewrite your life at any point, you get a do-over whenever you like. Also, it's good to keep in mind that we often hear the most successful people's success stories after the fact. This inherently discounts the role luck, timing and networks play in success.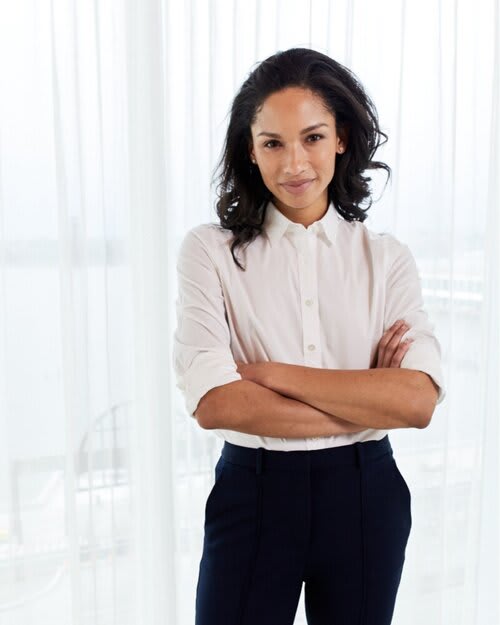 "People are recognizing now more than ever that our dollar is our vote."
-Rebecca Allen
Q: How do you think starting your company has helped you grow as a person?
Since starting my company I learned there are a lot of hats to wear to navigate the different settings. Without a boss or deliverable, I answer mostly to clients and investors. There is no one to make your own work and opportunities so it's important to be diligent about setting priorities and goals for yourself.
Q: What's next for you and your company?
We just launched a
"

Fit Expert

"
program. It's a hybrid between an affiliate program and direct sales program focused on the future of work. It was created to expand opportunities and support women to do their best work in a flexible way. Women can join by hosting events in person or virtually and earning a commission. It's a no brainer for us as a brand. It's scalable but also on the other side, people are recognizing,
now more than ever, that our dollar is our vote
. When you go shop for something you can filter what you care about. Whether that is environmental considerations, sustainability, shopping woman-owned brands, or Black-owned. Now when you shop through one of our fit experts you aren't just supporting Rebecca Allen, but this woman in your community. These are dollars being funneled into your local economy versus incremental ad spend on FB and Google.
Q: What is the most popular shoe?
Now that people aren't going into offices, and not going out to hit up the clubs on the weekend, our
Skim Flat
with the pointy toe has been our most popular style.
We are so thankful Rebecca took time out of her busy schedule to teach us more about her and her company. If you want to join us in ordering the
Skim Flat
, learn more
here
, or join the
Fit Expert program
.