With the holidays upon us, we are feeling the holiday spirit and picking out some special goodies for our loved ones. Check out our unique gift ideas that are sure to bring holiday cheer... And yes, pick out one just for you!
1.

Minna Goods

"Albers Placemat" in Meadow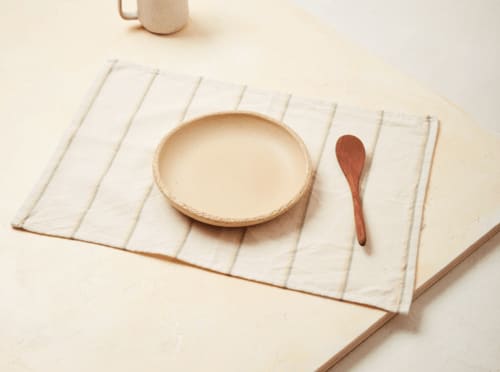 Three cheers for Minna Goods who supports Central and South American master artisans. We love these placemats even just to leave out on the kitchen table! They make a beautiful and functional gift for anyone.
2. Carnevale "Cosmopolitan Sibylline Pose Vase"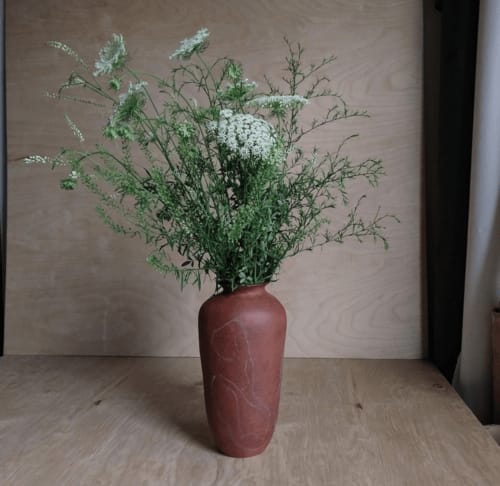 Shop local with Anne Carnevale, a beautiful sculptor who is inspired by vessels used throughout history. We really could purchase ANY of her creations but this vase is on our personal wish list!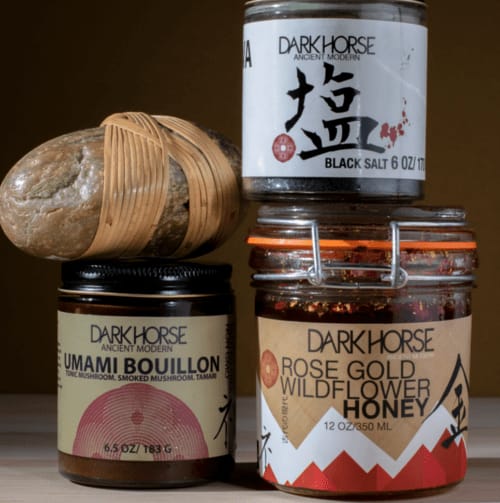 The chef of Mesa Verde in California was inspired by his Japanese upbringing to create pantry staples that are next-level amazing! Using organic ingredients and only glass jars, you can't go wrong with any of the products. Try our latest obsession, the Umami Powder, to sprinkle on pretty much everything.
4.

The Frankie Shop

"Vanessa Padded Shoulder Sweatshirt"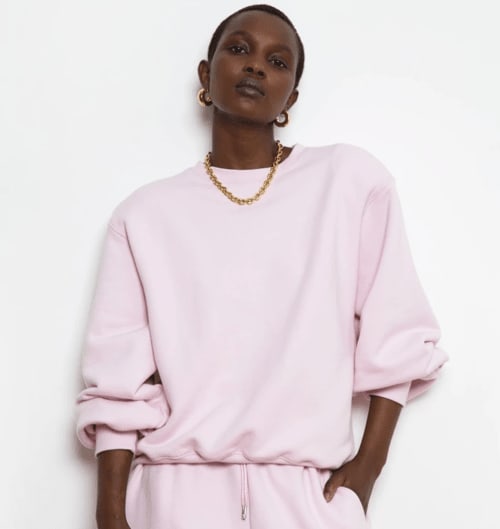 Elevate your athleisure with a true fashion-girl sweatshirt- yes, shoulder pads included! For an extra generous gift, snag the sweatpants and rock a very cute set in amazing color variations.
5. Campo "Travel Essential Oil Diffuser"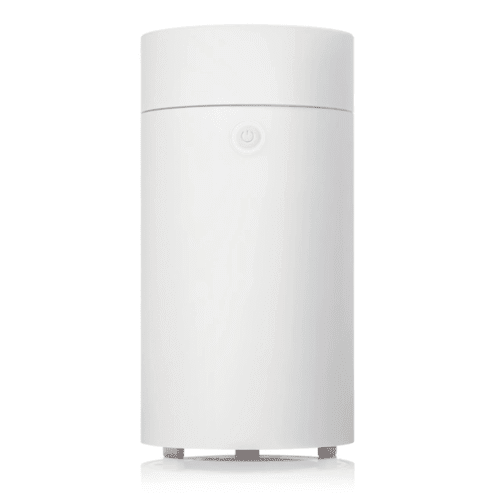 Transform the mood and air of wherever you are with this awesome on-the-go essential oil diffuser. The sleek design is great for everyday in your bedroom but small enough to be easily packed. Don't forget your lavender oil- perfect to combat holiday stress!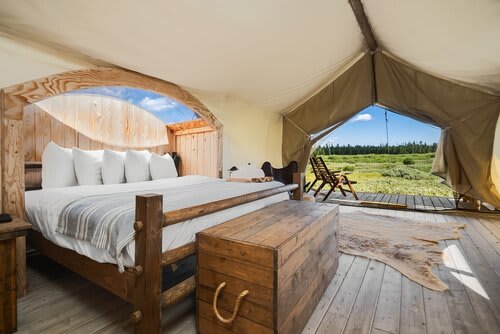 Are you one for experiences over gifts? Buy a gift certificate for a unique glamping adventure with Under Canvas. With 9 quiet locations to choose from, you can be socially responsible while hiking in some of the country's most scenic escapes. The Stargazer tent option allows you to even glamp under the stars- with your own private bathroom!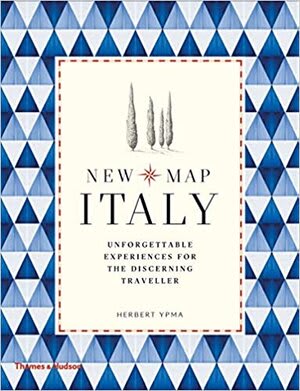 If a trip is just out of budget, opt for this amazing coffee table book that may inspire your next vacation. Expert travel photographer, Herbert Ypma, uncovers stand-out experiences in both France and Italy- there are 2 separate books. Brimming with beautiful photography, he includes the best places to stay, most authentic restaurants, and historical sites to visit. Think swimming the walls of Dionysius in Ortigia... We are in!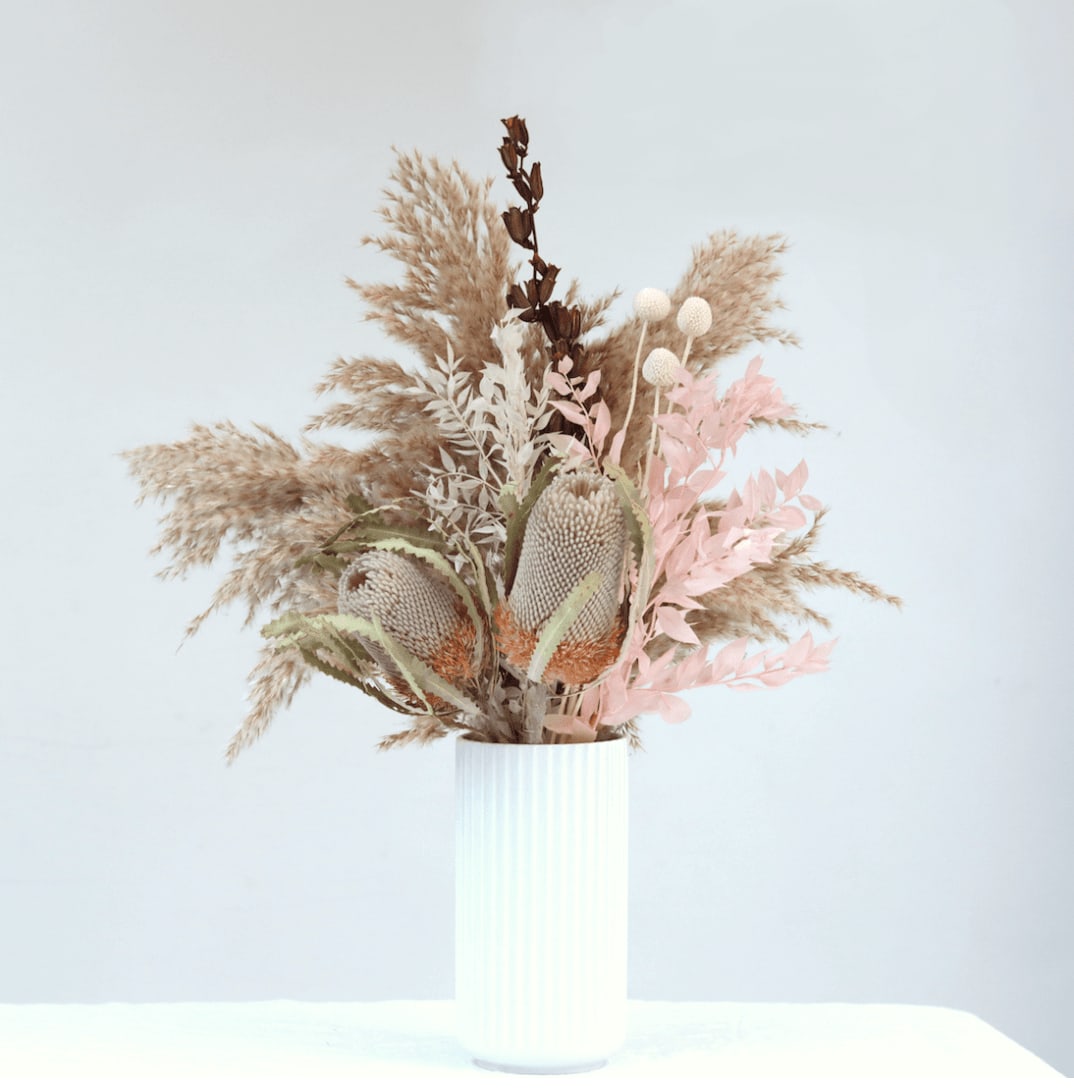 Dried florals can be just as stunning as fresh flowers but Shida floral designs are next-level. Harvested in full bloom, these floral bouquets will still look fresh for up to a year while remaining maintenance free. We love this option to bring flowers and greenery inside our homes.